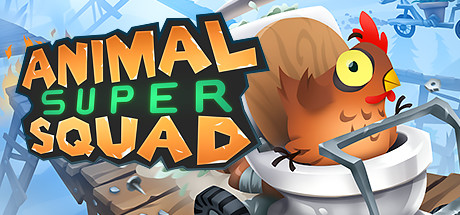 Publisher Digerati is pleased to announce that Animal Super Squad, the hectic and humorous physics-driven adventure from developer DoubleMoose Games, will launch for Xbox One on 1 February 2019.  
The Xbox One version will feature exclusive Mixer interactivity, giving audiences the opportunity to participate in games as they're being broadcast over the live-streaming service.  
Animal Super Squad is available to pre-order now from the Xbox Store.  
Created by DoubleMoose Games, the development studio co-founded by Goat Simulator designer Armin Ibrisagic, and already available for iOS, Android, PS4, Nintendo Switch, and PC, Animal Super Squad brings its unique blend of wacky acrobatics and fast-paced platforming to Xbox One.  
Whether racing through vibrant campaign stages or creating and sharing levels of your own, you'll need to dodge spikes, fight bosses, solve puzzles, and collect bananas as your favorite fauna, boosting through loops, over gaps, and out of cannons.  
It's a whimsical and frantic experience described by Nintendo Life as "a good example of when physics-based gameplay is done right… dripping with charm and frequently laugh-out-loud funny." Bonus Stage offered similar praise, calling Animal Super Squad "cute, fun, and has a lot of value... something to relax, make you smile and have a ton of mileage"  
Watch the trailer right here:  
Animal Super Squad will launch for Xbox One on 1 February 2019.