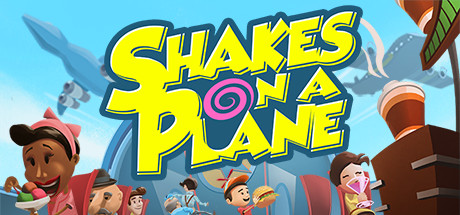 Animera Games has announced that their massivley spoofed title Shakes On A Plane will be hitting Xbox One at some point within the future. The title whilst sounding very tongue in cheek, actually is would you believe it or not. The game essentially works like a cross between Overcooked with some Catastronaughts thrown in whilst all being set on a plane.
Below is what the developers had to say about the upcoming title which should hit our consoles before the end of next year:
Even though it might look like total chaos, the day-to-day grind of an airliner cabin crew is a well tuned and highly organized operation - before the passengers arrive and mess it all up, that is. In Shakes on a Plane, players must work together as a crew. Everybody has a job to do, whether it be cooking and serving food, cleaning trash, handing out vomit bags, preparing passengers for a paradrop and so on!    
A physics-based time-management game, Shakes on a Plane is inspired by such great couch games as Overcooked, Lovers in Dangerous Spacetime and Cook, Serve and Delicious. It adds directly interactable (and very unreasonable) passengers to the mix. Every playable character has its own personality and special abilities. 
If this all sounds very compelling to you, why not check out the announcement trailer below: