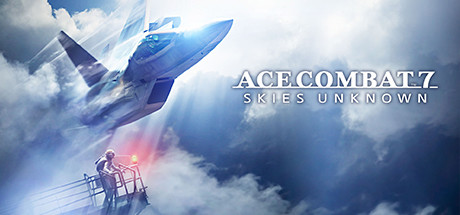 The Ace Combat franchise has always delivered the quintessential aerial combat experience. From the sounds of its iconic radio chatter, its epic storyline, to giant aerial boss fights, Ace Combat has made countless gamers' fighter pilot fantasies come true and Ace Combat 7: Skies Unknown will take those fantasies to new heights with the best graphics, highest-tension drama, and most visceral action ever presented in an Ace Combat game.    
Ace Combat players and fans looking for more Ace Combat 7: Skies Unknown goodness will want to reserve their copy of the ACE COMBAT 7: Aces at War Bundle which will be produced in limited quantities and offered exclusively on the BANDAI NAMCO Entertainment America Official Store. The Ace Combat 7: Aces at War Bundle will include the game, a special SteelBook® case, and a 150-page ACES at WAR: A HISTORY 2019 art book containing exclusive illustrations, interviews, and four short stories written by Japanese writer-director Sunao Katabuchi.  
Ace Combat 7: Skies Unknown is preparing for take-off in the Americas on January 18, 2019 for the PlayStation®4 and Xbox One. Ace Combat 7: Skies Unknown for PCs via STEAM® will launch on February 1, 2019.