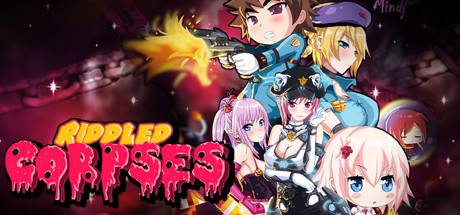 Indie dev COWCAT games has today announced their latest project which is headed to Xbox One, simply titled Riddled Corpses EX. The title is apparently going to be a frantic twin stick shooter with elements of both 80s and 90s arcade action fun inserted just for good measure.
The game has been described as "
Alone or with a friend, travel through diverse locations packed with danger and huge bosses. Choose your character wisely and make good use of their abilities and the special items to progress and destroy the root of evil!"


With that said the game also comes with many features which include the game running at a super smooth 60fps, 2 player local co-op, 6 unique characters all with their own abilities and traits, store, survival and arcade modes, combo systems for the characters and lastly the developers say they have a quality chiptune soundtrack to listen to as you riddle them corpses. I guess we will have to take their word on that front, but I do know I enjoy a good old chiptune soundtrack or two.
The game is scheduled to launch sometime in Q2 2018, which mean it shouldn't be all too far away now.