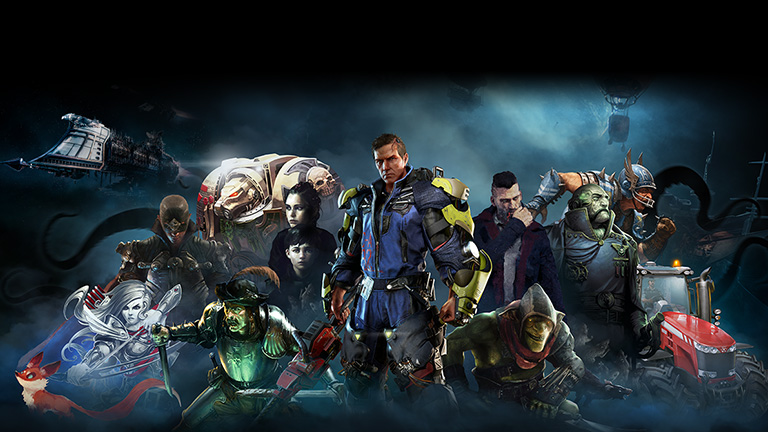 Focus Home is a publisher for games like Farming simulator and the Styx series and although they won't be on stage flaunting their games like Bethesda and Ubisoft they are still bringing the heat with a seven game lineup at E3. Now three of the seven games will be playable at E3 and all of them have been announced for Xbox One and other consoles. Thes games include A Plague Tale: Innocence, Vampyr, Call Of Cthulhu, Insurgency: Sandstorm, Werewolf: The Apocalypse, GreedFall, and The Surge.
"Hey Xboxresource.com guy", I hear you cry, "What do this games entail? What are they about?" Don't fret dear reader we got you covered.
Starting with A Plague Tale: Innocence a action/adventure game that follows the main characters Amica and Hugo through a "Medieval nightmare" as they're hunted by The Inquisition and a ton of rats.
Vampyr is an RPG that puts you in the sparking skin of a vampire that is a former doctor now living in the dark. The developer's behind this game are Dontnod Entertainment. Which should ring a bell as they were behind Remember me and Life is Strange.
Call Of Cthulhu an RPG is the official adaptation of Chaosium's pen and paper game of the same name. It combines horror and stealth as you make your way through this Lovecraft inspired world.
Insurgency: Sandstorm a modern FPS with little known about other then it follows a women protagonist as she escapes from slavery and joins a rebellion. Sadly this is not one of the three titles that will be playable at E3 so we will have to keep our eyes open for this one.
Werewolf: The Apocalypse is being made by the same developer as Call Of Cthulhu, Cyanide. It is another RPG set in a dark world that focuses on "politics and brutality" The dark RPG's seem to be Focus Homes, well focus.
GreedFall is a game that was revealed three months ago and we will finally get another look come E3. Set on an island featuring mystic elements this game is a *drumroll* RPG what a surprise!
The Surge this game is actually already out and can be purchased. It's an RPG as well and the game has mixed reviews hopefully this means will be seeing DLC of some sort.
Which of the seven are you most excited for?