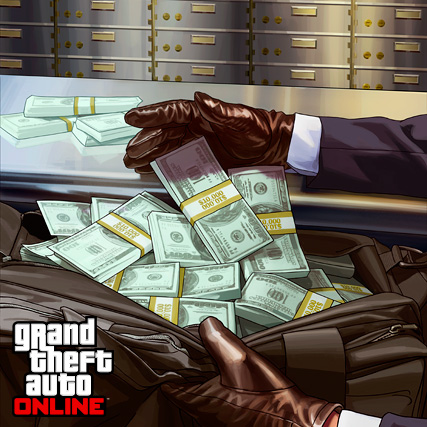 Good news for Grand Theft Auto V players who have been suffering with the games poor online service since the beginning of October - Rockstar are going to deposit $500,000 of GTA money into your accounts as an apology for the problems. The payout will come in two instalments of $250,000 with the first predicted to arrive in bank accounts at the end of next week as part of a stimulus DLC package. That's enough for a swanky new apartment, a flashy car or some serious firepower! Here's what Rockstar have said qualifies for the payout:
- You must play or have played Grand Theft Auto Online at any time during the month of October 2013 in order to qualify for the GTA$500,000 deposit in your in-game bank account. - Players will first have to install a forthcoming GTAV title update which we expect to happen next week. That title update (1.04) is expected to fix the remaining instances of issues that have caused vehicle purchase loss and will also enable the functionality through which we'll be providing this GTA$ stimulus cash to players. - Each of the two GTA $250,000 deposits will be made by Rockstar and should automatically appear in the in-game GTA Online bank accounts of eligible players. Beyond downloading the forthcoming title update mentioned above, there should not be any additional special action required by eligible players to redeem. - We will announce at the Rockstar Newswire when each deposit is made.
rockstargames.com/newswire/art...