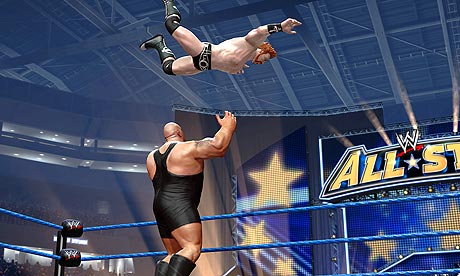 Get back into the ring with new DLC available for WWE All Stars. The add-on, titled "Southern Charisma Pack", offers players several new characters for the game. Details on the new DLC pack can be seen below:
"Have you ever taken a trip down to Cobb County, Georgia? How about Badstreet, Atlanta G.A? Some of the greatest Superstars in WWE history have called the South 'home'. Download this pack to play as – 'The Fabulous Freebird', Michael Hayes, 'The World's Strongest Man', Mark Henry, and the Big Boss Man!"
The Southern Charisma Pack is available now for 240 MSP. To queue the DLC to your Xbox 360, click the following link -
marketplace.xbox.com/en-US/Pro...
... 0254510866
[source=gamezone]
gamezone.com/news/item/new_dlc...
[/source]