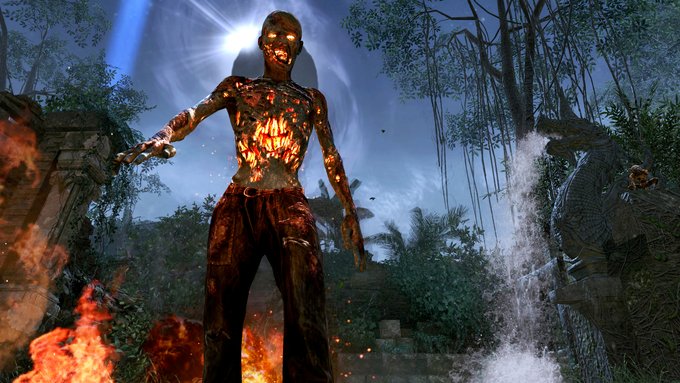 xboxresource.com/viewing.php?t...
it was said that the Famas was being tweaked in an update that came out today. It was also revealed today with the update that two new hardcore modes were coming, Hardcore Bombs and Hardcore Flags. Each doing what they say on the tin, Hardcore Bombs includes game modes like Demolition and Search & Destroy, and Hardcore Flags includes Domination and Capture the Flag.
UPDATE:
It has been discovered today that the Search and Destory game mode in the 'Escalation' game types Party Chat has been enabled.
The new Zombies map - Shangri La - achievements have also been revealed with this update so read on to view them...
Time Travel Will Tell (75G) - In Shangri-La, acquire the focusing stone.

Blinded By the Fright (30G) - In Shangri-La, kill a Shrieker zombie while blinded by it.

Zomb Disposal (30G) - In Shangri-La, dispose of a Napalm zombie without it harming any players.

Monkey See, Monkey Don't (5G) - In Shangri-La, get something from the monkeys.

Small Consolation (10G) - In Shangri-La, use the 31-79 JGb215 on each type of zombie.