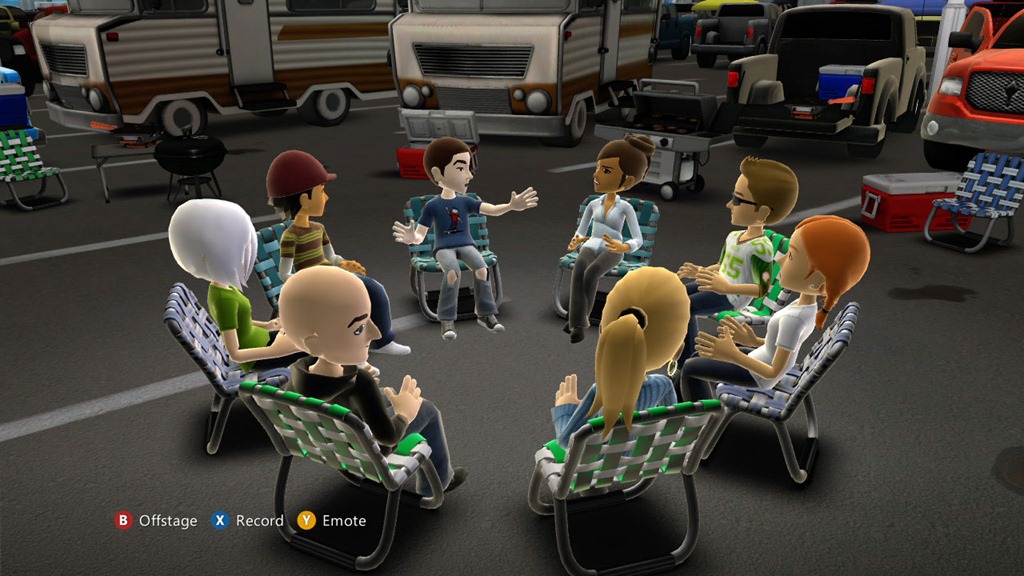 Microsoft made an announcement at the most recent [hint=Consumer Electronics Show]CES[/hint] that they were bringing a new way to communicate with each other over Xbox Live using your Avatars. The method they chose was to utilise Kinect to incorporate your Avatars into a chat room/talk show environment - they give it a super flash name of '
xboxresource.com/viewing.php?t...
'.
winrumors.com/microsoft-shows-...
has since posted a video preview of what we can expect from AvatarKinect as well as some of it's features - such as the recording of shows and almost real-time Lip Synching.
To see AvatarKinect in Action, follow this link to watch the video in our showcase area -
xboxresource.com/showcase.ph...
... n%20Action
AvatarKinect is due to release at around Spring time, Free to all Gold members but you will definitely need to own a Kinect Device to take advantage of it.