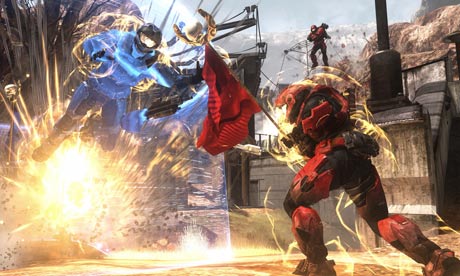 Halo: Reach has already become the best selling exclusive Xbox 360 game of all time in only a week, and with that Bungie has now begun working on new features for Reach coming very soon.
In the recent Bungie Weekly Update, Bungie announced that Campaign Matchmaking would be coming sometime in October. Bungie went on to give reasons why Matchmaking Campaign wasn't on the disc. One of those reasons was that Matchmaking would ultimately cause spoilers for people who had not beaten the game since Matchmaking will use a voting system like the other Matchmaking playlists. On another fan note, Bungie went on in that weekly update to announce that they are in the works of much-desired modes like Rocket Race and Firefight Versus, which will be deployed sometime down the road.
Official Statement straight from Bungie.net
:
The first matchmaking update for Reach will occur in early October and consist primarily of fixes for bugs and balance issues. We're not done testing them all yet, but when they're ready we'll fill you in on all of the little details. We'll also be adding some game types and Forge maps. Co-op campaign will be going live in October as well.

Campaign matchmaking will not take into account what your current progress is, so if you're worried about spoilers make sure you finish campaign before jumping into this playlist!